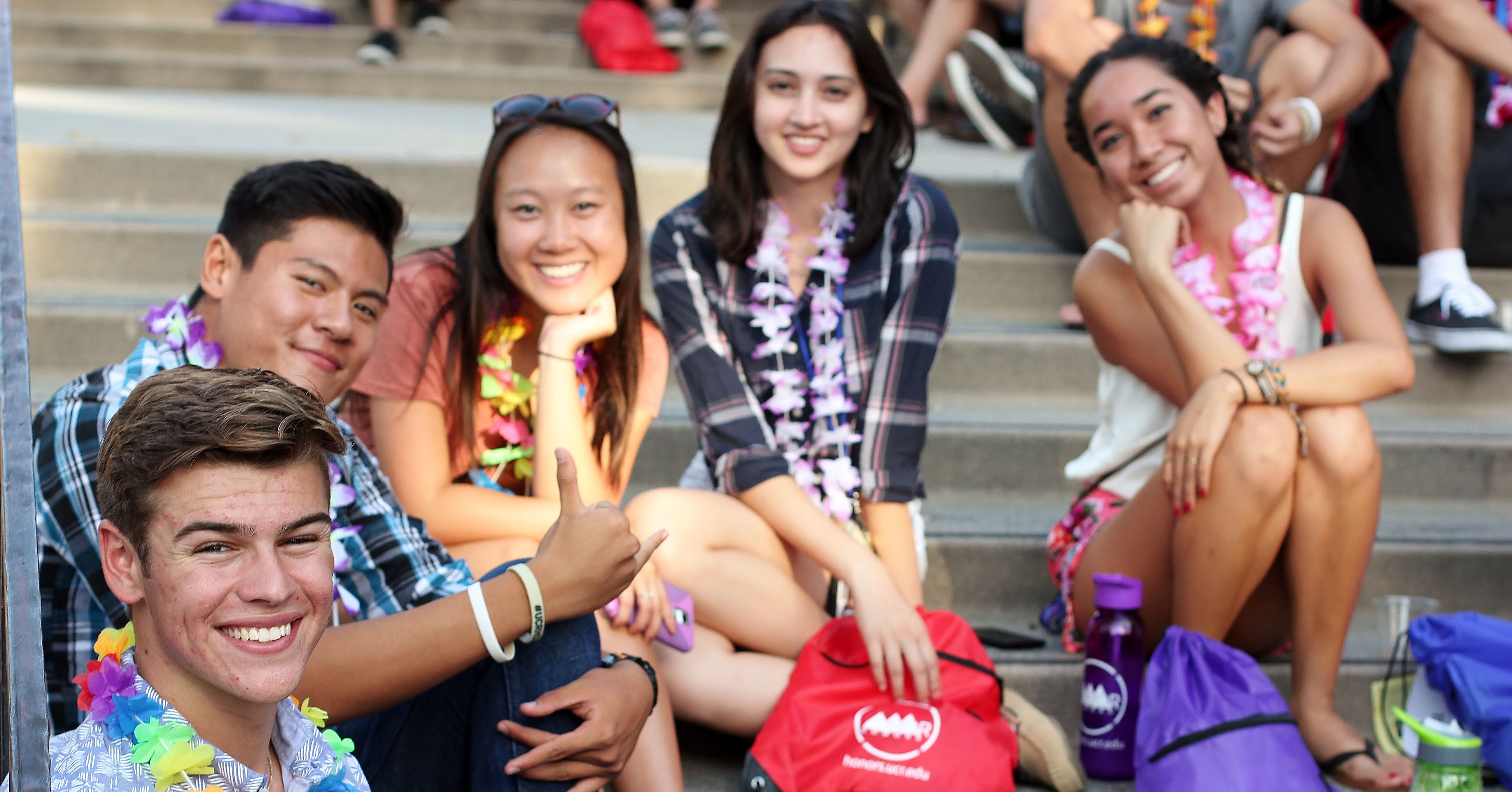 Learn More
Admitted and prospective students have the opportunity to learn more about UCR during Discover Day and Highlander Day. Consider attending these open house events to learn more about the campus and University Honors. Visit us at our table for more information on the program and how to join.
Highlander Orientation
Highlander Orientation is a mandatory orientation for incoming freshmen and transfers to learn more about UCR. Students will receive additional information on resources and ways to get involved. During this event, students will also talk with academic advisors and enroll in courses. University Honors is present at various events throughout. Please refer to event agendas to learn more.
University Honors Orientation
In addition to Highlander Orientation, this mandatory orientation is required for all incoming University Honors students (new first year, new second year, new third year, and new transfer students). The event provides an opportunity to meet and connect with University Honors students, faculty, and staff. Students receive an overview of University Honors requirements, opportunities, and benefits. The event takes place the Saturday after fall quarter classes begin.