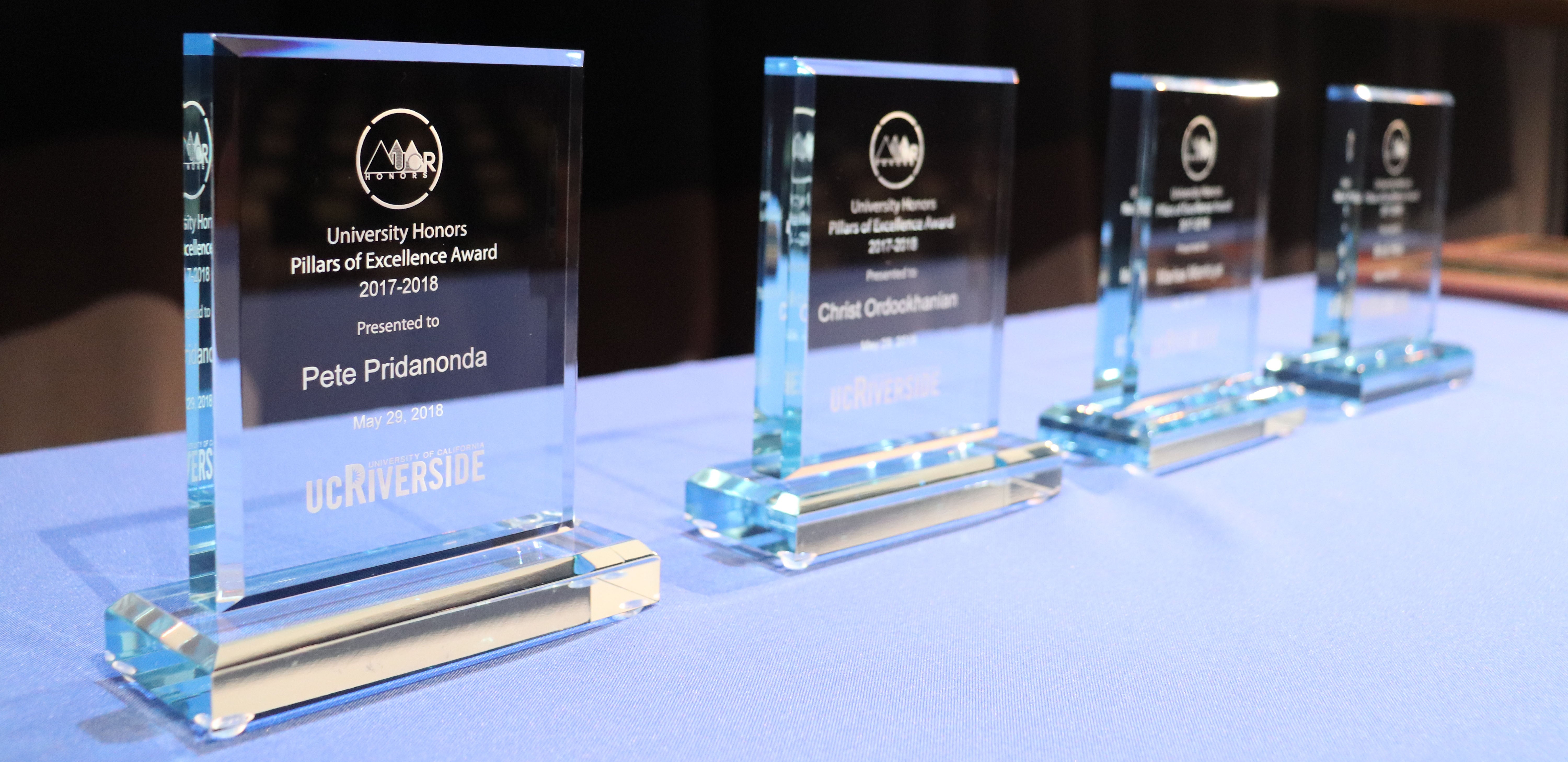 University Honors Valedictorian Award
From the Latin word meaning "to say farewell", the Honors Valedictorian distinction is given to a graduating senior who has demonstrated exemplary speaking and engagement ability as well as evidence of leadership, scholarship, integrity, humility, and compassion.
University Honors Valedictorian 2017-2018

Mina Hanin

Political Science
Pillars of Excellence Award
Awarded to four graduating seniors who exemplify the University Honors Three Pillars of Excellence. Students must cultivate a culture of contribution, celebrate diversity and global citizenship, and promote creativity and innovation through their academic, professional, and extracurricular accomplishments.
Pillars of Excellence Award Winners 2017-2018
Bindi Hira
Biology

Marisa Montoya
Psychology

Christ Ordookhanian
Biochemistry

Pete Pridanonda
Economics